Logan Madsen Fine Art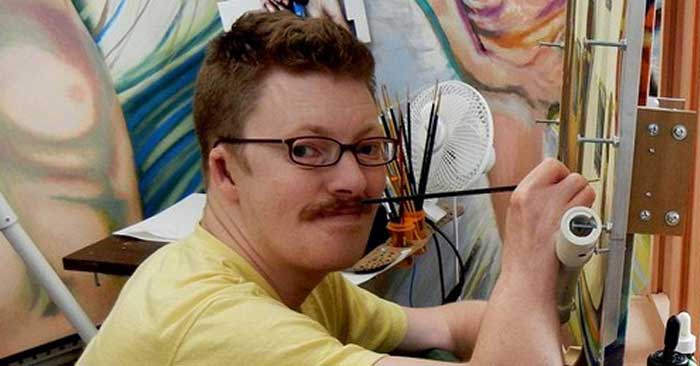 Logan communicates through his art with passion. From his Nature's in the details series to his Syndrome Psychology series, his art reveals a life of having unique differences that bring challenges and inspiration, pain and beauty, and a deep desire to share what he has learned with others. He experiences multiple disabilities including Miller syndrome, autism, and a lung disease, and paints through his chronic pain to share his story. His passion for creating art and making a positive difference in the world supersedes his pain, showing people that there is meaning beyond challenges. Logan's autism results in focusing on the small details in life that other people miss during everyday living. He captures these fascinating and beautiful details in his art, astonishing and inspiring his viewers.
Watch this slide show of stunning detailed flower paintings by Logan Madsen as he paints to overcome physical disabilities.
Logan Madsen's art show video portrays rare man accepting and overcoming challenges through painting art. See glimpses into the human condition through art.
Gain inspiration to overcome life challenges as you watch this video of Logan's Syndrome Psychology art exhibit. Art painted for staring.